Date Published:
July 2007
L'Encyclopédie de l'histoire du Québec / The Quebec History Encyclopedia
Edward James Devine
Devine, Edward James (1860-1927), priest and author, was born at Bonnechère Point, near Ottawa, Ontario, on March 3, 1860, the son of John Devine and Marion McDonnell.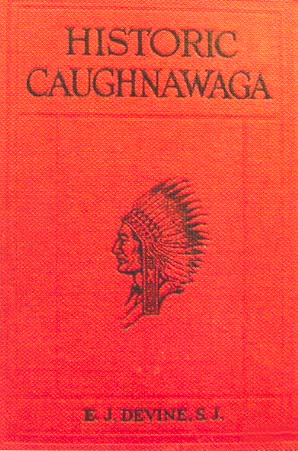 He was educated at the St. Francis Xavier College, New York, and joined the Society of Jesus in 1879. He was ordained a priest of the Roman Catholic Church in 1889. and he spent several years as a missionary in the Canadian North West and in Alaska. In his later years he was editor of the Canadian Messenger, a religious monthly, published in Montreal by the Roman Catholic Church. He died at Toronto, on November 5, 1927. Besides a novel, entitled The training of Silas (New York, 1906; French translation, Abbeville, 1908), he wrote Across widest America; Newfoundland to Alaska (Montreal, 1905), Fireside messages (Montreal, 1911), Historic Caughnawaga (Montreal, 1922), and The Jesuit martyrs of Canada (Montreal, 1923; French translation, Paris, 1925).
Source: W. Stewart WALLACE, The Encyclopedia of Canada, Vol. II, Toronto, University Associates of Canada, 1948, 411p., p. 204.