L'Encyclopédie de l'histoire du Québec / The Quebec History Encyclopedia
John Lovell
Lovell, John (b. 1810, d. 1893), publisher, was born in Ireland, and came to Canada in 1820. He became a publisher in Montreal, and became especially known as a publisher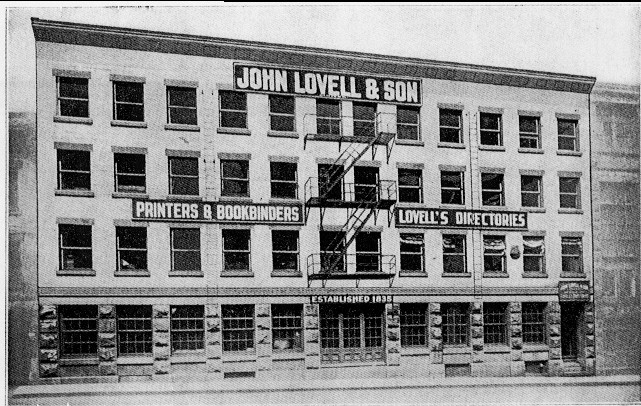 of directories, gazetteers, geographies, and school-books. He died in Montreal on July 1, 1893.
[Consult the extensive biography of John Lovell at the Dictionary of Canadian Biography and at the Canadian Encyclopedia]
Source: W. Stewart WALLACE, ed., The Encyclopedia of Canada, Vol. IV, Toronto, University Associates of Canada, 1948, 400p., p. 139.
Image courtesy of the University of Western Ontario library.