L'Encyclopédie de l'histoire du Québec / The Quebec History Encyclopedia
Guy Carleton
Lord Dorchester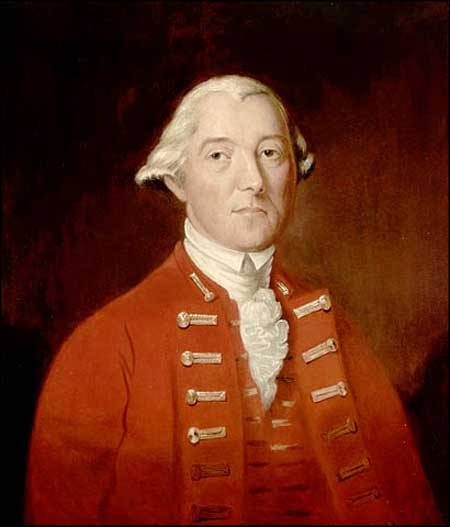 Guy Carleton, Baron Dorchester
Biographies:
Louis LE JEUNE, "Dorchester, Sir Guy Carleton, Lord", dans Dictionnaire Général de biographie, histoire, littérature, agriculture, commerce, industrie et des arts, sciences, mours, coutumes, institutions politiques et religieuses du Canada, Vol. 1, Ottawa, Université d'Ottawa, 1931, 862p., pp. 523-526. [en français]
W. Stewart WALLACE, ed., "Sir Guy Carleton, First Baron Dorchester", in The Encyclopedia of Canada, Vol. I, Toronto, University Associates of Canada, 1948, 398p., p. 389. [In English]
Documents:
Liens externes / Links to other sites:
Ralph D. SELIGMAN, "The Masonic Connections of Sir Guy Carleton, Baron Dorchester".
Biographies de Guy Carleton au Dictionnaire Biographique du Canada et à l'Encyclopédie du Canada [en français]
Biographies of Guy Carleton at the Dictionary of Canadian Biography and at the Canadian Encyclopedia.