Newfoundland
History
Claude Bélanger
This site was created to make available to my students at Marianopolis College material on Newfoundland History, as part of a general Canadian History course that is given at the college. Hopefully, it will also be of use to students elsewhere and to the general public.
The site offers a general presentation of different aspects of Newfoundland before 1949, with an emphasis on the process, issues and factors that brought Newfoundland to join Canada at that date. While the texts are generally of a broad nature, a large number of links are made, allowing the reader to deepen knowledge and understanding of various issues, topics or people, as well as updating the information given. When a link is made, it does not mean that I agree with the point of view expressed, but that the reader will certainly find information or opinions to ponder seriously.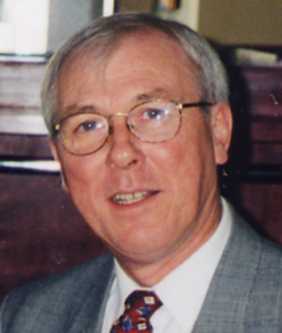 My interest in Newfoundland stems primarily from the fact that I am very fortunate to have married a Newfoundlander. I have visited the Island frequently in the past decades and learned to appreciate its beauty, its original culture and its people. I rejoice in its successes and lament its reverses.
I am an historian by training, having studied at the University of Ottawa, in the 1960's, where I obtained an M.A. in history. I pursued doctoral studies at the Fondation Nationale des Sciences Politiques (Paris) and in history at the Université de Montréal. Since 1973, I have been teaching history at Marianopolis College, one of the finest educational institutions of Quebec. In 1968, I co-authored Le traité de réciprocité, 1854 (University of Ottawa Press). In the last several years, I have developed websites in Quebec History and in Civilisation occidentale.
The work on the technical part of this site has been done by Amy MacLean, librarian at Marianopolis College. Nothing could have been achieved without her assistance, technical knowledge and patience.
Please do not hesitate to send your questions and comments to C.BELANGER@marianopolis.edu
| | | |
| --- | --- | --- |
| | © 2004 Claude Bélanger, Marianopolis College | |