L'Encyclopédie de l'histoire du Québec / The Quebec History Encyclopedia
Edward Boscawen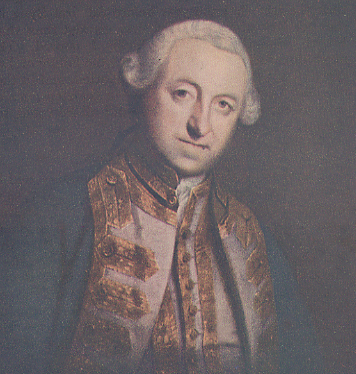 Boscawen, Edward (1711-1761). Born in England. Served at Porto Bello, 1739-1740; at Cartagena, 1741; and in the West Indies, 1747, Commanded on the North American station between 1755 and 1757, and in 1758 commander-in-chief of the fleet at the siege of Louisbourg. In 1759 defeated the French in Lagos Bay, and in 1760 commanded the fleet at Quiberon Bay.
Consult the extensive biography of Boscawen at Blupete's site and at the Dictionary of Canadian Biography.
Return to the Seven Years' War home page
Source: Lawrence J. BURPEE and Arthur G. DOUGHTY, The Makers of Canada. Index and Dictionary of Canadian History, Toronto, Morang & Co., Limited, 1912, 446p., p. 37.
Portrait by Sir Johshua Reynolds, National Protrait Gallery.